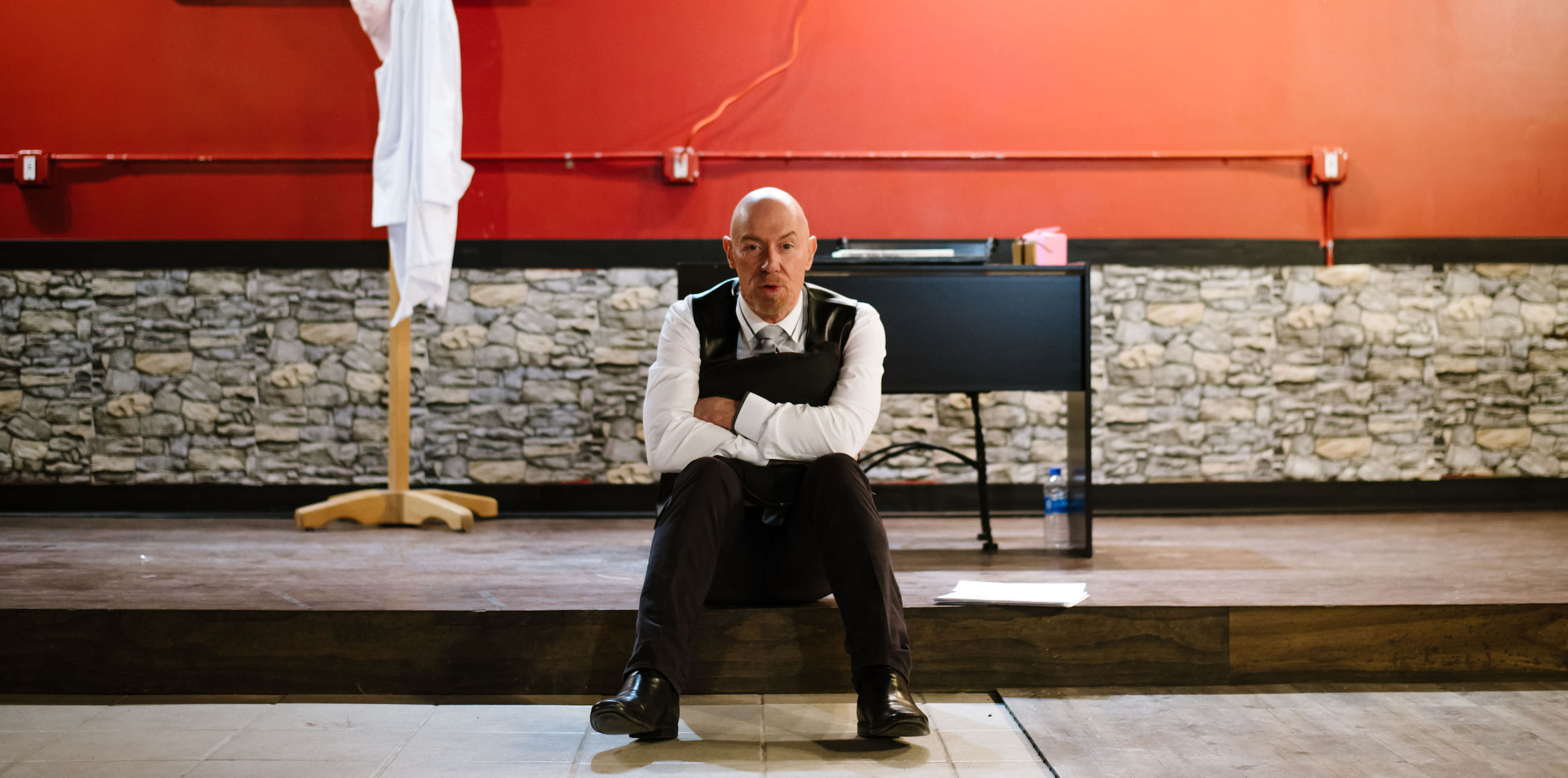 WHAT SAME SEX MARRIAGE MEANS TO ME
On April 27, 1953, President Dwight D. Eisenhower signed an Executive Order authorizing the federal government to investigate its employees for evidence of homosexuality. If evidence were found, the employee was to be terminated immediately.
On June 15, 2020, the Supreme Court of the United States ruled that such an order (if it still existed) would be unconstitutional. A whole lot of stuff happened in between.
In this one-person show, the storyteller (the playwright, a performer, and a man who loves other men) describes how it all went down. He should know; he was born in 1953, and he lived through most of it.  
The story takes the form of a Cinderella tale. Given the forsaken cultural circumstances which our hero found himself in, in his youth, would he ever be able to manifest his inner brilliance? The narrative navigates the highways and byways of the societal revolution that took place in the United States during the second half of the 20th Century, considering the place of cultural icons such as Liberace, Anita Bryant, and Harvey Milk, as well as historical events such as the AIDS crisis, Bill Clinton's election and several Supreme Court rulings. It also looks to the future and the need to stay vigilant and to "always remember".
DEVELOPMENTAL READING
Mizzou New Play Series
February 2021: Columbia, MO
WORKSHOP PRODUCTION
Farnham and Byas Theatre
April 2021: Columbia, MO
PRODUCTION POSSIBILITIES
A performed 75-minute story, designed to be brought to life by the playwright. Production types include:
-Live Performance, story only with audience interaction
-Live performance, multimedia
-Zoom performance, story with audience interaction
-Zoom performance, multimedia